The Machine V3.0
The Machine is a complete solution for Blackberry.
PRICE:
FULL MACHINE WITH ALL FILES: 50 USD
MACHINE ONLY FLASHER MODULES: 35 USD
MACHINE ONLY REPAIR MODULE: 15 USD
CLIC HERE TO BUY AND GET MORE INFORMATION
WHY IS USEFUL?
-ITS ALMOST 8GB on All Drive. [With next update will be at least 20GB]
-ITS SUPPORT ALMOST ALL BLACKBERRY DEVICES[Next Update BB10 Models]
-It support almost all options to repair your phone.
-It work standalone.
Changelog v3.0:
-Added few features on main menu.
-Added new order page for free codes.
-Added few phones to screen reset.
-Added few phones to full erase.
-Added few second options to flash and reprogram your phone.
-Added repair red blink or 75% stuck on charging bar.
-Added new Command UI
-Speed up flash and reset system.
---
THE MACHINE MAIN FEATURES:
-FLASHING FOR ALL MODELS, RELOAD OS, REPAIR OS, UPDATE.
-RESET SCREEN FOR ALL MODELS WITH CODE CHANGING FOR SCREENS.
-RESET TO FACTORY STATE ALL MODELS EVEN BB10 PHONES.
-FULL ERASE ALL PHONES AND WIPE ALL MODELS.
-REPAIR JVM PROBLEMS, error 102, error, 350, 351, 352, 353, 354, 355, 356, 357, 358, 359, error 507, error 513 and others.
-Almost all repair options. [Screen, OS, 75% Stuck, RedBlink, PausedSoftware, USB Storage options].
-Unlock All Blackberry Phones.
-Full Support 24/7 All days
Powered by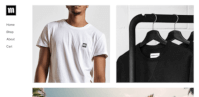 Create your own unique website with customizable templates.